Book bites by Jeremy Walker via Reformation21 Blog
A couple of bits and pieces to recommend, either of which you might already have sampled, I hope to your edification.

First, Antinomianism by Mark Jones (Amazon.com/Amazon.co.uk/Westminster)… Second, The Shallows by Nicholas Carr (Amazon.com/Amazon.co.uk)
---
Baptists Initiate Congregational Hymn Singing via Feileadh Mor
A quote taken from A Survey of Christian Hymnody:

The Particular Baptists. It was in the Particular, or Calvinistic, Baptist churches that congregational singing of hymns was first introduced. Records of the Broadmead Church of Bristol indicate that congregational singing was regularly carried on from 1671 to 1685.

Benjamin Keach. However, the recognition for leading the movement for hymn signing must go to Benjamin Keach, who become pastor of the Particular Baptist Church in Southwark in 1668.
---
A Black Friday Purchase You Would Never Forget by Thabiti Anyabwile via Pure Church
Why not go to Israel? Why not tour the land of the Bible, not for "stones and bones," but with a Reformed Covenantal perspective. Instead of dropping $2,000 on a tool set that he'll never use to finish your "honey do list," consider investing that in time away as a couple or family doing something you've always wanted to do. Instead of trolling the malls right up to closing time on Christmas Eve cluelessly looking for that gift she'll swoon over, why not hand her a small envelope with plane tickets and travel brochure? And after you've spent Christmas with the extended family, packing and unpacking as you caravan like nomads from house to house, dragging the kids along despite their protests about aunt Betty's beard and uncle Harry's coarse jokes, pack your bags for an excursion you'll be eager to make with the family of God.

Interested? Good. Check out my brother Voddie Baucham's tour of Israel for 2014. I had the privilege of co-leading a tour with Voddie this year and it was the highlight of the year for my wife and me. More than that, it was an unforgettable experience!
---
The Vision (11.29.13): Thanksgiving by Jeff Riddle via stylos
In this season of Thanksgiving, celebrated "part in memory," can we do as the psalms teach and remember God's goodness, give thanks for his deliverance, and express our quiet trust and confidence in him?
---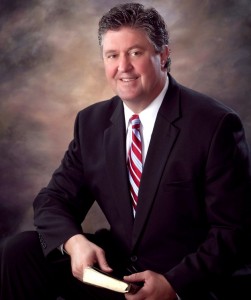 Dr. Steve Gaines of Bellevue Baptist Church on Tuesday's Radio Free Geneva by James White via Alpha and Omega Ministries
Back on September 8th of this year Pastor Steve Gaines of the Bellevue Baptist Church in Memphis, Tennessee, preached a sermon titled "God's Sovereign Plan."  You are encouraged to download the sermon and listen to it here.  Given that brother Gaines' sermon presents a very, very common view amongst Southern Baptists, and as his doctoral work was on the sermons of Herschel Hobbs, interacting with his position would be very useful to a wide variety of our listening audience…

So tune in the Dividing Line Tuesday afternoon, 4pm EST, 2pm MST, for an edition of Radio Free Geneva!
–
Jeremy Walker's "The New Calvinism Considered" Considered by Mark Nenadov via All Things Expounded
This is an attempt by Jeremy Walker to analyze what is often called "New Calvinism", a movement highlighted in Times Magazine's as being among "10 Ideas Changing The World Right Now" feature.