---
Thoughts upon John Frame's Systematic Theology by Jeff Johnson via Reformed Baptist Blog
Even with his inconsistency, John Frame is still John Frame and the strengths of this book far outweigh its shortcomings. It lines up nicely with the rest of my books on systematic theology. As a pastor, I am in search for the perfect systematic theology book to recommend to the next generation of pastors. At this point, Calvin's Institutes has yet to meet its rival and Robert Reymond's A New Systematic Theology is hard to beat for a contemporary presentation.
---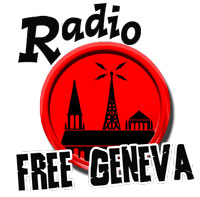 Radio Free Geneva! Dr. Steve Gaines Sermon Review Continued by James White via Alpha and Omega Ministries
We continued our review of the September 8th sermon by Dr. Steve Gaines, examining whether his simple foreknowledge view can really withstand scrutiny, and also noting the disastrous results of refusing to recognize the difference between the prescriptive will of God and the decretive will of God. We might be able to finish this sermon off with one more program, as we will be reviewing Dr. Allan's presentation on the atonement from Liberty University in the near future as well!
---
Review of iGods by Craig Detweiler by Ken Puls via Founders Ministries: The Blog
We live in an amazing day of technological wonders. Personal computers, the Internet, smart phones and tablets have all contributed to the marvels that help us manage our days. But, as Neil Postman warned us in Technopoly (1992), for every upside we gain from technology, there is a potential downside. Unintended consequences can, over time, take us by surprise if we are not on guard. These consequences can have profound impacts on our walk with God and our relationships with others.

…iGods underscores the need for Christians and churches to think seriously and theologically about technology. Technology is a gift of God, but we must use it wisely and intentionally for His glory and our good.
---
Judson and Fuller by Evan D. Burns via Gospel Worthy
On his voyage to India, Adoniram Judson became convinced of the biblical doctrine of credobaptism, and he forsook his Congregationalist missionary society and turned to the American Baptists for help.  They were not initially prepared to oversee and care for the Judson's in Burma, so Rev. Daniel Sharp, of Boston, first wrote back to Judson expressing their interest in supporting Judson and his wife, Ann, but also expressing their inability to do so at the time.  So, Sharp recommended the Judson's serve with the English Baptist missionaries in Serampore.  Here is Sharp's reply to Judson on May 6, 1813
–