Adam and the 10 Commandments by Nick Kennicott via The Decablog
To understand the fall of creation, and specifically what Adam did in the garden to bring all of creation into a state of sin and misery, we must identify what law(s) Adam actually broke. Was it just that God told Adam to not eat of the fruit, but he did, and therefore all of creation fell? To be sure, that's enough – but it's much more than that.
---
Kept and Sealed by John Samson via Effectual Grace
Think about it: Do people with hearts of stone ask God to give them a different kind of heart?
–
Shawn McCraney's attack on the biblical view of grace, the sovereignty of God, and the truths surrounding election have far reaching implications. The Gospel is at stake with issues related to grace, our condition before God, and our works. McCraney's views are not helpful- they are not founded upon the Word of God.

In this two hour show I was asked to respond to Shawn's attack on Reformed theology.
---
Recovering a Covenantal Heritage: Essays in Baptist Covenant Theology by Keith Throop via Reformed Baptist Blog
In case our blog's readers haven't noticed yet, over at the 1689 Federalism website, on their books page, is a sign up form to be notified when the forthcoming book,Recovering a Covenantal Heritage: Essays in Baptist Covenant Theology, is published.

It promises to be an important work from a collection of excellent Reformed Baptist scholars, including our own Jeff Johnson. Richard Barcellos posted here back in February that he is editing the book.

Here is the description…
---
Joy in Church Planting by David Campbell via Association of Reformed Baptist Churches of America
So Dr. Thomas Chalmers describes it in a letter to his friend, Mr. Lennox, of New York City. Explaining, he says, "I have been intent for thirty years on the completion of a territorial experiment, and I have now to bless God for the consummation of it. Our church was opened on the 19th of February…I presided myself, on Sabbath last, over its first sacrament. There were 132 communicants, and 100 of them from the West Port."
---
Three Dividing Lines This Week by James White via Alpha and Omega Ministries
Tomorrow afternoon we will offer a new Radio Free Geneva in response to a sermon preached by Dr. Gaines back in September (see the previous blog entry).  That will be 4pm EST.  On Wednesday afternoon, 6pm EST, we will be reviewing developments in the Caner Scandal, his on-going lawsuit against a Christian pastor in direct violation of clear Scriptural commands, and recent attempts by his defenders and abettors to create a mythology about Caner's "vindication."  And finally, on Thursday at 5pm EST I will be joined by Dr. Voddie Baucham, Shai Linne and Ivey Conerly to discuss the recent explosion of discussion regarding "Christian rap."
–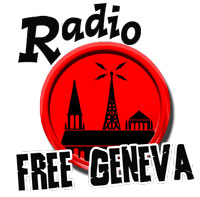 Laughter in Medina/Ravaging Tischendorff/Radio Free Geneva on a Mega DL
Ended up doing two full hours today!  Started off responding to this announcement that the Caner Scandal goes on and on, and only becomes worse with the passing of time and the multiplication of dishonesty and falsehood.  I will do an hour tomorrow responding to the mythology being promoted by Peter Lumpkins and others.  Then we moved on to a brief response to Chris Pinto regarding Codex Sinaiticus and his theory relating to the Jesuits and Simonides, etc.  Then we took a brief break and launched into Radio Free Geneva, beginning our examination of Dr. Steve Gaines' sermon on the sovereignty of God from back in September of this year.  We will continue that examination next week!
–
---
Christmas and the Christian via Feileadh Mor
In a series on Christmas he [Al Martin] outlines the history of the practice in connection with Christian liberty.
Christmas and the Christian 01
Christmas and the Christian 02
Christmas and the Christian 03
Christmas and the Christian 04
Christmas Liberty 01
Christmas Liberty 02
Christmas Liberty 03
---
Please Forgive Me via Scott Brown Online
During the panel discussion on rap I should have engaged such a controversial subject as this with greater discernment, explicit scriptural grounding, clarity, definition of terms (like "rap") and precision that comes from a full grasp of the subject. These were lacking in the rap discussion. The very question itself lacked clarity and nuance which opened the door to the misrepresentations common to the broad brush. In framing the question, I failed to distinguish between the use of music in worship compared to simply listening to music. We failed to distinguish between the various expressions of the artists. I failed to correct a panelist who made an unsavory comment. Panel discussions, off the cuff are useful for certain things, but to use a surprise question to a panel to engage a broader audience on such a complex controversial topic as musical genres they may not have been knowledgeable of was unwise. I did not engage this topic with the required care. There were moments where it lacked the brotherly tone that is essential for our critiques within the body of Christ. In at least these senses, it was unworthy of our Lord. Please forgive me…
---
Holy Spirit Impressions via Mark Chanski
Do you think the Holy Spirit gives saints "impressions" about how we should practically live our lives, and apply the Scriptures to daily situations?

I do — as long as we understand such "impressions" as bringing Illumination onto the already written Scriptures, and not new Revelation from beyond the bible.
---
My Recent Visit to Nigeria by Conrad Mbewe via A Letter from Kabwata
My trip to Nigeria was for the purpose of preaching at the Reformed Bible and Theological Conference hosted by the Reformed Tabernacle of Port Harcourt, a church pastored by Dr Aniekan Ekpo. Added to this event was the matriculation and convocation of students at their seminary and college. I then ministered on Sunday during their church service.