The 2014 Deep South Founders Conference will focus our attention on "Christ the Mediator." Meeting January 16-18, on the Reformed Theological Seminary Campus in Jackson Mississippi, guest speakers include Geoffery Thomas, [Update Dec. 19, 2013] Erroll Hulse, Joe Nesom, Rusty Grant [end update], Johnny Pat Cox, and Cary Kimbrell. 
Early Registration: (Before December 1, 2012) $30
Regular Registration: (Before January 1, 2013) $35
Late Registration: (After January 1, 2013 $40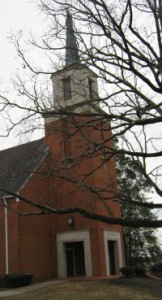 Location
The Reformed Theological Seminary graciously hosts the Deep South Founders Conference on their beautiful Jackson Mississippi campus. All sessions, including the pre-conference debate, will convene in the Grace Chapel. Parking is available.
Reformed Theological Seminary
5422 Clinton Blvd.
Jackson, MS 39209-3099
The Deep South Regional Founders Conference is affiliated with Founders Ministries as a sponsored Regional Conference. Founders Ministries holds as its purpose "the recovery of the gospel of the Lord Jesus Christ in the reformation of local churches.,,,We believe intrinsic to this recovery is the promotion of the Doctrines of Grace in their experiential application to the local church, particularly in the areas of worship and witness." To that end, like minded pastors and lay-leaders of Baptist churches in Mississippi, Louisiana, and Alabama hold this annual conference. We pray that our gathering will serve to promote the aims of Founders Ministries for the glory of God and the good of his church.
[Update: Dec. 19, 2013]
Thursday – January 16, 2014
6:30 pm – Evening Session

Active and Passive Obedience of Christ – Joe Nesom
Christ Our Mediator, The King – Geoffery Thomas
Friday – January 17, 2014
9:30 am – Morning Session

The Offices of Christ the Mediator – Johnny Pat Cox
Christ our Mediator – Geoffery Thomas
12:00 pm – Lunch (RTS Patterson Porch Cafeteria)
6:30 pm – Evening Session
The Intercessory Ministry of Christ – Cary Kimbrell
Christ Our Mediator, The Great High Priest – Geoffery Thomas
Saturday – January 18, 2014
9:30 am – Morning Session

Christ, The Plan For The Fullness Of Time – Rusty Grant
The Exaltation of Christ the Mediator – Geoffery Thomas
[source: deepsouthfounders.com]